About Us
E-Style Spain is an established professional real estate agent based at the heart of the Costa Blanca in one of the most up-and-coming areas on the Spanish Coastline.
For the last 20 years, E-Style Spain has been working to provide the best service possible for its clients, no matter what their requirements. Our wealth of experience in the real estate industry in Spain means we can provide you with the service and expertise that is second to none. No matter what you are looking for we have a solution. A legal and registered company with local offices, local knowledge of the area and the properties within it are essential attributes needed to provide our customers with the service they demand.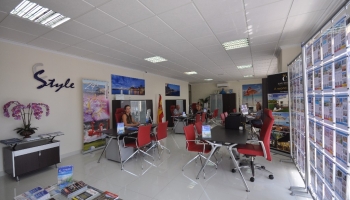 Huge Variety of Resale and New Build Properties
E-Style Spain not only has a huge portfolio of resale properties throughout the area but they also deal with the major developers. Each resale property and each development is checked by a legal team of experts to ensure there are no problems for prospective buyers. You can be sure each and every property is fully legal and will have every document required by Spanish Law to complete the purchase to the full satisfaction of the buyer.
Team of Experienced Agents
There are many agents on the Costa Blanca that offer properties for sale, but E-Style Spain has the advantage of being an established company with more than just a wide range of property for sale. After your sale there are going to be queries, especially if this is your first property purchase in Spain. Having a dedicated team of experts that can help with all types of Spanish red tape is something very important when choosing your real estate agent.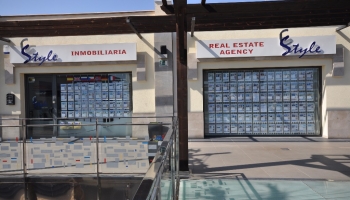 High Quality After Sales Services
E-Style Spain has spent over two decades helping buyers and investors, and in that time we have established a close relationship with many companies offering all kinds of services, with professionalism and honesty. In spite of the fact that you are the only one who makes your decisions, we encourages you to trust in the reputation and stability of our company. We are conscious that purchasing a property is a huge step in life, and that is why we want to make it in the most easily way.

As a result, our services does not end at the time you have completed the transaction of your property. We know that setting your home in other country takes time and paperwork of all kind. Therefore, within E-Style Spain can offer you a wide range of additional services ranging from helping you refurnishing or decorating the property you just bought thanks to our building construction services, to maintain your swimming pool or garden, or even rent a car during your stay in Spain.
Contact E-Style Spain, we are looking forward to helping you
Let our property experts guide you through the buying process and ensure your purchase transaction completes without any issues and stress free. Contact us today for more information!